Award-winning AI System 'CosmoEye' Raises Follow-on Investment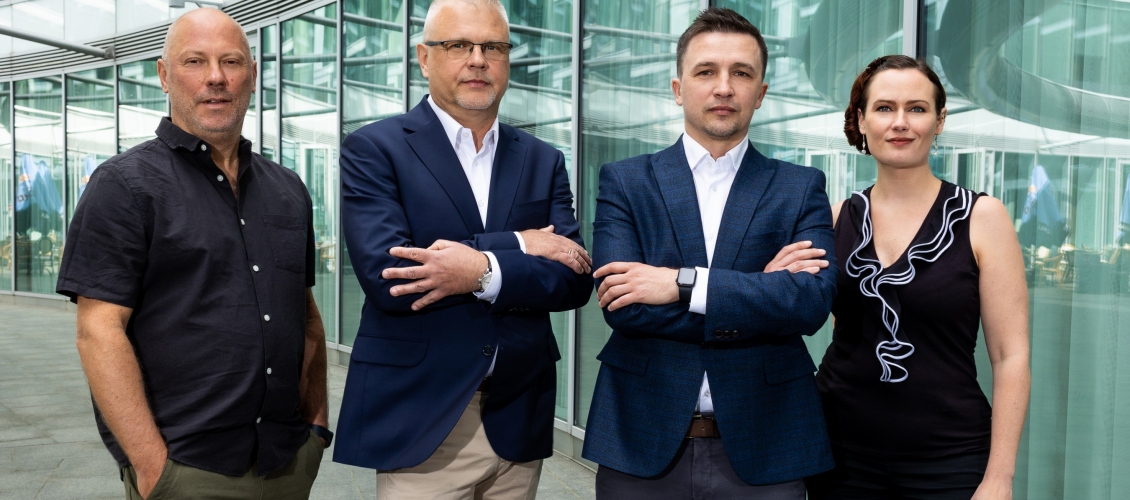 Arkley Brinc VC Doubles Down on their Investment to Boost Business Efficiency with AI
Polish technology company CosmoEye sp. z o.o. has successfully closed a second investment round from Arkley Brinc – a Venture Capital fund co-created with PFR Ventures and Group One, bringing the total amount raised to PLN 3.9 Million. The fund invests in early-stage companies based in Poland developing innovative technology solutions.
CosmoEye created an AI-powered system for businesses, especially industries that need to monitor large workspaces and warehouse floors, such as logistics and manufacturing. The tool helps organizations to improve their operations by boosting efficiency and improving safety and security through 24/7 monitoring of compliance. Artificial intelligence used to analyze camera records in real time, taking relevant measures to improve processes and solve common problems faced by enterprises such as health and safety violations, accidents, theft, and failure to follow processes correctly. The system provides real-time alerts to the Managers so these situations can be rectified immediately.
Since Arkley Brinc VC first invested into CosmoEye in April 2022, the company has shown significant progress both in development of hardware and software solutions, and in the acquisition of the first paying customers. In November 2022, CosmoEye had their first public appearance showcasing a live demonstration of their product with a stand at Warsaw Industry Week Trade Fair – the largest and fastest growing industrial fair in Poland, attracting thousands of businesses and industry professionals to see the newest innovative industrial solutions. 
In further validation of CosmoEye's progress, the company was recently awarded the best product for business in category 'Artificial Intelligence' by the Financial Newspaper (Gazeta Finansowa).
Arkley Brinc' General Managing Partner, Piotr Wasowski, remarked;
"Since starting Arkley Brinc VC, we have seen huge opportunities in the B2B and industrial sector for applying IoT and AI solutions. CosmoEye is the perfect example of how these technologies can be used to make business processes more efficient, saving time and money for the clients. We're very confident the company will achieve great things now they have launched their product in the Polish market."
With the new round of funding, CosmoEye will be able to scale their operations to new markets, acquire more customers, and implement their system for a wider range of businesses – from SMEs to large enterprises. The founders of the company, Kosma Kindlik and Kamil Dudek, have extensive entrepreneurial experience, having led successful companies in WMS (warehouse management systems) and software development sectors.