CosmoEye Secures PLN 2,000,000 to help keep an eye on business operations using AI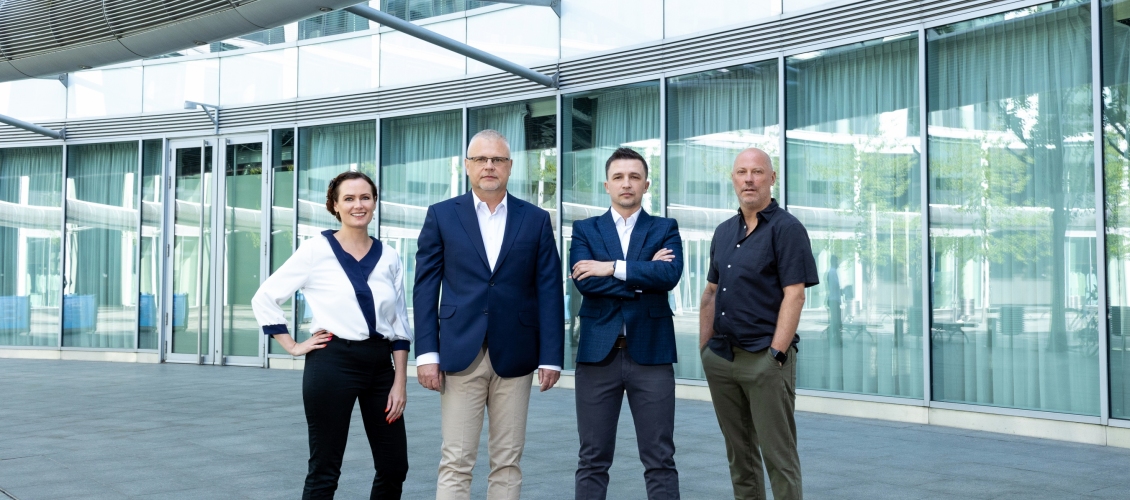 Arkley Brinc VC Invests in a B2B Streaming System for Warehouse Management and Enterprise Resource Planning
CosmoEye sp. z o.o., a Polish company developing a B2B streaming system for warehouse management and enterprise resource planning, has successfully closed an fundraising round of PLN 2,000,000 from Warsaw-based investor Arkley Brinc VC – a fund co-created with the PFR Starter FIZ program from PFR Ventures, together with LPs Group One and co-founder of Brinc. The company is led by serial entrepreneurs Kosma Kindlik and Kamil Dudek, who have decades of executive experience building successful IT companies, with a deep understanding of internal and external logistics and processes of production companies.
The system has been created for businesses that require visibility of an entire warehouse, shop floor, or inventory, such as manufacturing companies, wholesalers, and eCommerce distribution centers. CosmoEye uses integrated video cameras and an artificial intelligence tool to analyze human and object images in real time according to the managerial plan, to ensure adherence of health and safety regulations, processes and operations on the warehouse floor. It enables managers to optimize supply chain fulfillment and logistics, reduce customer complaints, and receive informed feedback for objective process documentation. 
It's no secret that eCommerce sales have skyrocketed across most industry segments during the Pandemic, and continue to grow as consumer habits trend towards online retail channels. The global e-commerce market reached a value of $13 Trillion in 2021, and is forecast to exceed $55 Trillion by 2027. This market is served by FMCG production companies, distribution centers and warehouses, which require Warehouse Management and ERP Systems to optimize their operations and increase their output to meet rising consumer demand. 
Therefore it stands to reason that the demand for ERP software has grown as businesses seek out centralized solutions to manage all their information system requirements. Last year, nearly 1/3 of enterprises in Poland used ERP and CRM software. 
Arkley Brinc' General Managing Partner, Piotr Wasowski, commented;
"The ERP and AI streaming systems currently on the market are only designed for big corporations; they don't fit the needs or budgets of SMEs. But SMEs make up a huge and growing segment of the market that's currently underserved. CosmoEye is exactly what they've been waiting for, and what they need to optimize their business operations."
By using the CosmoEye system, businesses can improve safety, optimize operations and increase efficiency. The company already has some pilot customers using the system and is gathering feedback on its performance. Recent tests of the product produced a higher true/false rate than any existing product in the market, confirming the accuracy of the algorithms in their software. CosmoEye will offer two versions of their system; an Enterprise Solution and SBS (Small Business Solution). The product will officially be launched in the coming months.
To find out more, visit https://www.cosmoeye.ai/en