Delfast is the only bike on which you can travel 236 miles on the single charge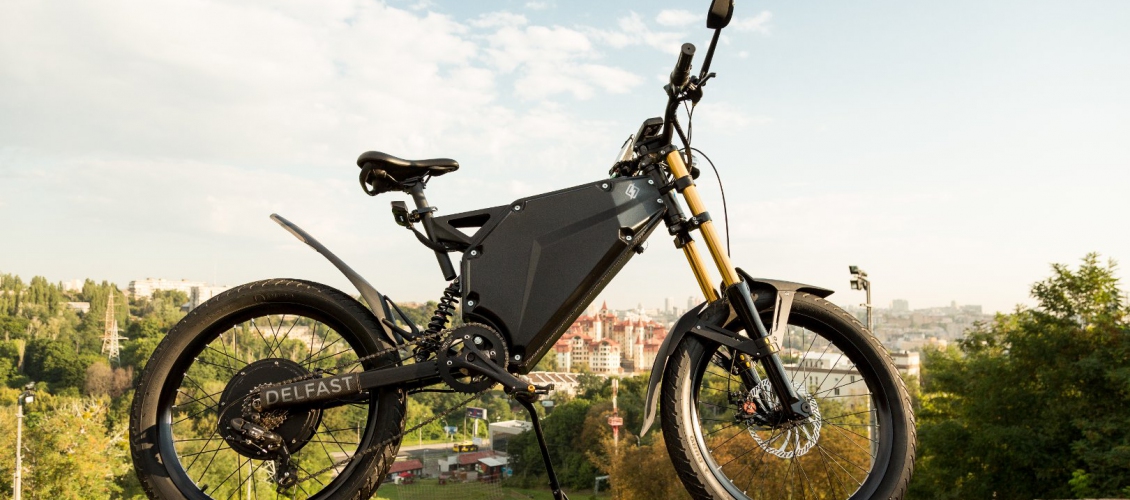 Delfast joined Arkley Launchpad!
"We met with Arkley 3 years ago, when they came to Kiev in April 2015. We just established Delfast company and I made a presentation at Startup Bootcamp event. It took 3 years and a lot of trials, mistakes and pivots before we found stable and profitable business model. So today we're an experienced company with background behind and we're ready to go to the next level. We hope that Arkley Launchpad will help us with it's expertise and network and together we can bring Delfast on the peak of the global market." - Daniel Tonkopiy, Founder & CEO Delfast
The background
Delfast has been operating on the market since 2015, as an eco-friendly, delivery service company. The Ukrainian company was growing rapidly since that time thus Daniel Tonkopiy and Sergey Denisenko have improved and developed Delfast e-bikes.  Those bikes are the new hardcore electric bike project which will be accessible for everyone, regardless of gender or age and you don't need to be in excellent physical shape. The e-bikes are perfectly suitable to travel long distances.
The Ukrainian  company introduced its electric bike in the world market and launched its sale on the Kickstarter platform. They use crowdfunding to match demand for their products with actual production.
The difference
Delfast bikes are unique in the world in terms of range of runs without charging. Along with Delfast bikes it's possible to easily and comfortably cover up to 236 miles on a single charge without using the pedals. Those bikes are much more effective, comfortable and their technology and the detailed manufacture are very impressive beside the rest of e-bikes.
They have collected a unique experience by constantly exploring, analyzing and modifying the design of the electric bikes. The Delfast e-bike is meant for those who need to use a bike on long-distance trips both in urban areas and outside cities. It also possesses all the technical features that are needed for such kinds of trips.  Times are changing.
The uniqueness
International courier service Delfast, jointly with the Kiev Velodrome established a world record for the Greatest Distance travelled by an electric bicycle on a single charge and drove 368 km without the use of pedals. They challenged themselves and went on a trip on the top model of Delfast. They charged the bike, took the camera and made a movie - from start to finish on one charge. The covered distance was 236 miles and it passed it in about 17 hours.

The technology
The bike computer displays charge level and other useful information. It does not fade in the sun, and is visible in all weather conditions. At the core of the Delfast bike range is a smart battery system, developed in the US. The 48-V battery pack can be managed using a Bluetooth-connected app, which can track your ride using GPS, act like an immobilizer, or remotely start the bike.
 Delfast bikes is the consecutive startup joining acceleration program Arkley Launchpad.  Startup founders who are also willing to join acceleration program and are looking for operational and financial support can contact us at hello@arkley.vc or apply here.
More info about DelFast bikes here.
Article based on Delfast Kickstarter.