Ecoisme, a smart home energy monitor, conquer the market!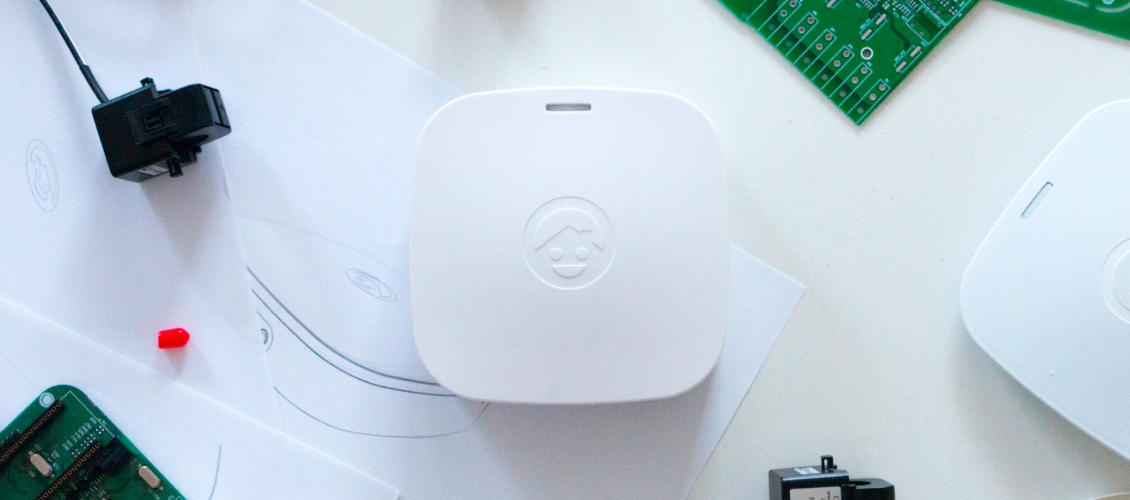 Ecoisme is a smart energy monitor that tells you how much energy your appliances are using and switches you to the best utility tariff*. It provides the full picture of both users' habits and home appliances activity, by using gamification and tips Ecoisme keeps homeowners motivated and engaged to save money and energy.
The Problem
In the United Kingdom, an average household spends 590 GBP on electricity per year, consuming about 4000 kWh of power. 30% of this money is wasted which is £175/year! Additionally, households lose on average £85/year on sub-optimal utility tariff for electricity. That's why Ecoisme came up with the idea to reduce the costs, and be more eco-friendly. In 2013 the team started to work on a solution for that problem.
The Solution
Ecoisme created a home energy management system which consists of a sensor and a mobile app. Using the product people could find the best tariff, lower the spending on the bills and save energy in their home. Ecoisme tracks real-time home energy usage and detects large home appliances. The application shows a breakdown of the bill and statistics of energy consumption. Changing usage behaviour can save on average 15% on electricity. Ecoisme sensor analyses automatically hundreds of offers from more than 36 energy suppliers, so it could be suitable for all of the households. Most energy is consumed by several home appliances, so this product will help you to automate them, as well. Being integrated with Amazon Alexa, Ecoisme can easily work with other smart devices.
Watch the video to see how to use Ecoisme!
The technology
Ecoisme consists of а hardware sensor and a software application. The hardware is connected to a breaker panel and monitors currents and voltage. The software consists of the four main components. The first on is energy management which provides energy consumption statistics by type of electrical appliances, so everyone can see on what they waste the most of the money and how they can balance their spendings. Most of the calculations are done in the Ecoisme cloud. Another option is the possibility "connected home" which allows customers to connect Ecoisme to their IoT controlled home appliances for direct control of energy use. They've created algorithms that can detect multiple home appliances based on the total energy consumption, switching on/off patterns, work modes and consumption behavior. The third feature is the utility switch which allows people to switch to the most attractive tariff plan. And the last one is called "engagement". It motivates customers to use the application and take care of their home by using gamification and building the community.
The team
The team consists of 7 people with extensive expertise in software, hardware firmware and business development. Ivan Pasichnyk, Alexander Diatlov and Anton Diatlov are the founders of Ecoisme. Together they have more than 20 years of combined experience in developing hardware technology. Ecoisme's CEO, Ivan Pasichnyk, was included in Forbes 30 under 30 lists in Europe. Their team has experience working together on several projects before, for example, the election monitoring website Opir.org that had 800k views in the first 24 hours.
Ecoisme is the eighth startup which joined acceleration program Arkley Launchpad. Startup founders who are also looking for operational and financial support can contact us at hello@arkley.ventures or apply here.
Article based on the information found on the Ecoisme website:
*Automatic utility switch is available only for customers in the UK