ETERNITIVE: Smart Luggage Reimagined for the Polish Market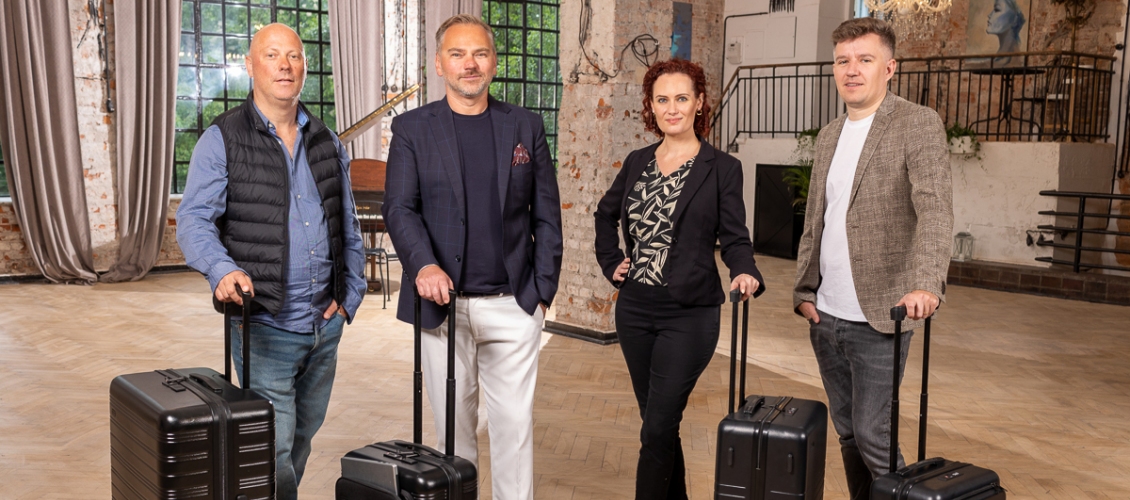 Arkley Brinc VC invested PLN 2 Million to bring the first suitcases to market
ETERNITIVE Sp. z o.o. is on a mission to provide travellers with the best experience on every trip. The Polish company is first taking on the popular market segment of smart suitcases, to offer affordable, high quality luggage to the modern traveller – from digital nomads to globe trotters. 
Earlier this year, Warsaw based Venture Capital fund Arkley Brinc VC invested PLN 2,000,000 into the company to finance production and launch of the first products. The fund, co-created with the PFR Starter FIZ program from PFR Ventures, along with LPs Group One, enabled the company to reach commercialisation this month, having designed and manufactured their first product lines.
The company's founders gained extensive industry experience at two of Poland's leading luggage brands and manufacturers. During their years working there, executives Paweł Wójcik and Przemysław Brejwo discovered their shared vision to bring a new approach to travel, with a focus on ecommerce and online sales. They found a way to drastically reduce the cost of smart luggage, removing the price barrier that so many potential customers previously faced.
The smart luggage industry has not been without its controversies. When brands such as Blue Smart and RADEN A22 launched the very first smart suitcases back in 2014, it prompted a wave of innovative new technical features from a handful of competitors, to serve an increasingly demanding and growing customer base. However, their stories didn't end well. The majority of airlines ultimately banned lithium-ion-based smart luggage from air travel (that meant non-removable batteries or luggage with internet features). This tightening of industry regulations was due to a fear of battery damage or short circuits on board the plane during the flight, and ultimately led to the demise of those pioneers of the smart luggage sector. Both companies closed their doors in 2018.
Since then, several global players have entered the game offering suitcases with removable battery packs to circumnavigate the airline restrictions. However, the smart luggage options currently on the market come with a very high price tag – often north of 400€ per unit – making the purchase inaccessible to a wide range of travellers.
ETERNITIVE studied the market over recent years and designed a line of products to solve both of these problems; not only is the power bank removable in all of their smart products to adhere with airline regulations, but also the price is substantially lower than competitors, with lightweight carry-on suitcases from just 59.00€, ranging up to 249€ for the most advanced models. 
Their philosophy is that good travel memories also remain for an eternity; that a suitcase is not just a place to put your clothes, but is a statement that serves as an extension of your personality. The company's approach is to focus on e-commerce and online sales, working with well known brands to help distribute their products to customers. 
Arkley Brinc's General Managing Partner, Piotr Wasowski, remarked;
"Initial test sales have exceeded our expectations, proving that there is not only space in the market for a new smart luggage brand, but a big demand for such products at an affordable price. This is what a great company does: identify problems in the current market landscape, and solve those problems by doing it better."
ETERNITIVE Sp. Z o.o. launched their first products this month. Their initial focus is on suitcases, with other travel accessories and essentials to be added in future. 
You can follow ETERNITIVE on Instagram to see their products: https://www.instagram.com/eternitive_travel/