Good Vibrations: War Bear Games Raise PLN 2,000,000 to Create Immersive Mobile Games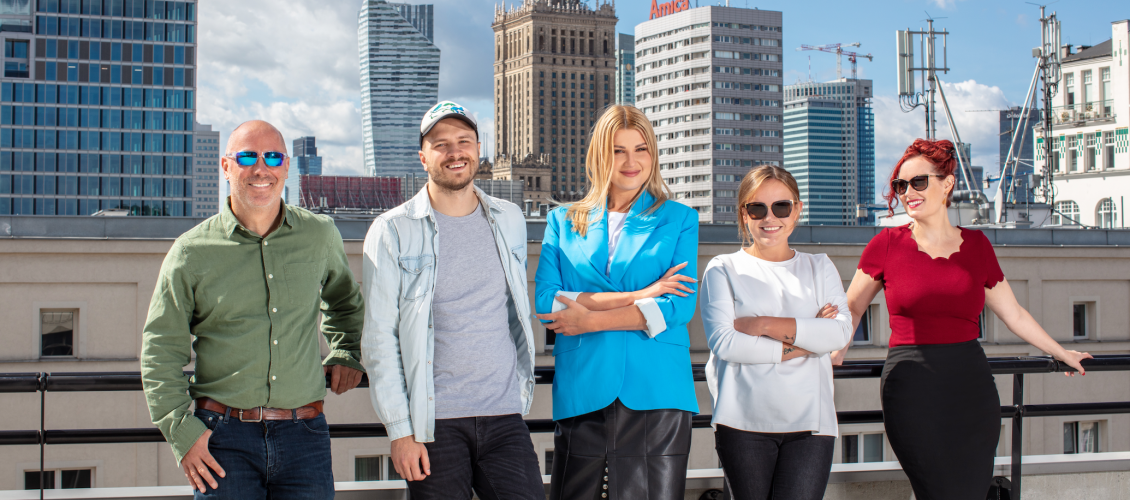 War Bear Games is a Mobile Games app Developer and publisher based in Wroclaw, Poland. The company kicked-off its operations earlier this year, having closed a successful investment round of PLN 2,000,00 from Arkley Brinc VC.
The team behind War Bear Games use a data-driven approach to target top performing and emerging categories, such as hybrid-casual games. This trend can be observed in market leaders such as Huuuge Games, BoomBit and Fuero Games: evidence that it's a winning strategy. The beautiful designs and joyful user experience created by War Bear Games interweave real and virtual worlds for players, providing the most immersive experience possible using haptic feedback. More than just simple vibration, haptic feedback is responsive to the user's touch; a way for two-way communication between the game and the player. Whereas computer games have traditionally only used two senses, sight and hearing, haptics simulate the sense of touch. It became a ubiquitous feature in computer game controllers since the 1990s, but only recently has it been introduced to the world of mobile games and applications. 
Their first title to be launched, Bee Merge, is a hexagon block-merging puzzle game aimed at casual game players (no prior gaming experience required). Users have their own bee hive made of honey hexagons; flowery puzzle pieces can be dragged and rotated to merge into larger pieces, creating nectar to win points. The game is relaxing and easy to play; it uses vibrant, colourful graphics and tests your brain. In November 2021 Bee Merge had its tech launch to test with users; an essential step to perfect the technology for a seamless playing experience, and an opportunity to analyse the statistics for user acquisition and marketing strategy. 
Arkley Brinc' General Managing Partner, Piotr Wasowski, commented;
"I wasn't someone who played mobile games much before, but Bee Merge is so simple and satisfying to play, it's getting quite addictive! There's also a huge market opportunity here; the global value of the gaming industry was $159Bn last year,  and 48% of that is in the mobile games category."
War Bear Games is founded by three veterans of the game design and development industry.
CEO Emilia Wojtczyk has worked in the gaming sector and the capital market since 2016, and has experience running gaming lines using IP from 3rd party companies; she also has participated in multiple investment transactions. Paulina Krajcarska is co-founder and Project Coordinator. She previously led the release of 25 games, which had millions of downloads and hit the top 20 in several App Store categories. Marcin Gola, co-founder and Game Director, is responsible for creating new game concepts, developing mechanics and strategy. He previously created over 20 games, including top titles such as '96%: Family Quiz'.
The next title under development is called "Alchemist" – a logic and puzzle game using some RPG (role-playing game) features. This game is targeted more towards younger players with more gaming experience. The test version will be launched by the end of the year, with commercial launch due in January 2022. The company already secured a publishing deal with Polish Studio Mousetrap Games, and will soon be announcing some more exciting news. We're eager to see how their game releases will perform in the new year!
(Photo from left to right: Arkley Brinc General Managing Partner Piotr Wasowski, War Bear Games founders Marcin Gola, Emilia Wojtczyk and Paulina Krajcarska, Arkley Brinc Managing Partner Bryony Cooper)