Interview: Arkley is launching accelerator for hardware startups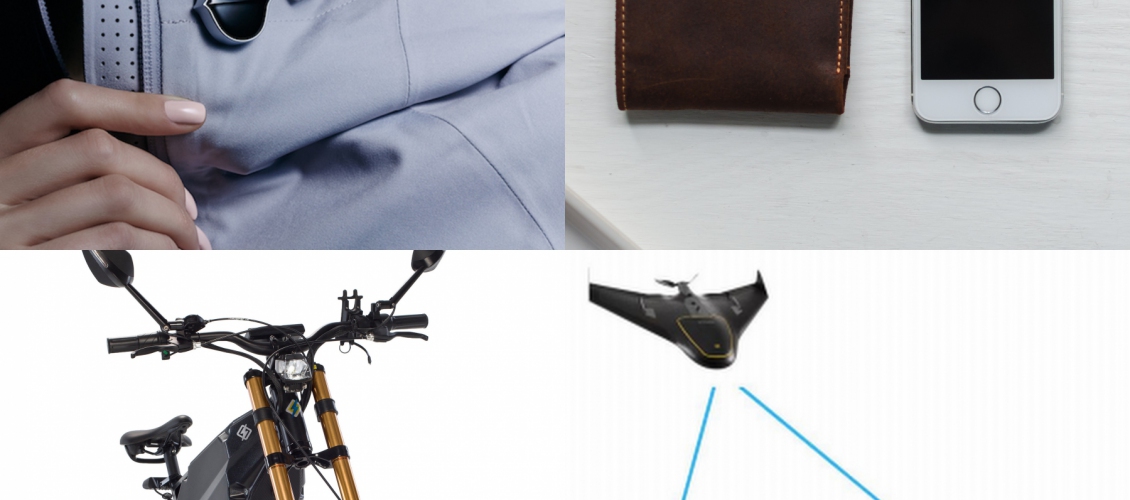 Translation based on the Mam Biznes article: https://mambiznes.pl/wlasny-biznes/wiadomosci/rusza-akcelerator-dla-star...
The new acceleration program for startups has been launched, this is an initiative for people who have a hardware business idea on a global scale. The selected startups will have a chance of 1 million PLN of first investment and option of follow-on investment depends on the required demand.
What the Arkley Launchpad program is, on what the founders could count, the sought after project, the principles of work with startups and the mistakes which Polish inventors mostly made - interview with Piotr Wąsowski, the creator of the accelerator.
Grzegorz Marynowicz: What is the Arkley Launchpad Program and why you created  such an initiative if you are also running a VC fund?
Piotr Wąsowski: Arkley Launchpad is an acceleration program in which our team works with every startup individually. I think that an individual approach is our distinguishing feature among other accelerators which, after all, are already present on the market.
There are several reasons why we decided to create an acceleration program. First of all, it is the best way for us as a VC fund to get to know a startup, which after the program can also become our investment. These few months of working together is kind of verification process for us. Secondly, we have gained a lot of contacts and the experience, which now can be basically useful for other startups. Thirdly, we believe in the "Accelerator VC" model. The most effective VC funds in the world are operating on the same principles, so the practice shows that this is a good startegy for further developement. The fourth, the last and the most important thing - we just have the right knowledge to do it..
What stages does the program consist of and how long does it take?
Arkley Launchpad is an individual program, so there is no fixed schedule. For sure, every cooperation starts with defining startup problems, and here, depending on the stage, for example it could be a problem with the prototype, the problems with recruiting team members or with finding sales channels, etc. After defining such  problem we try to match a startup with one of our contacts that may be helpful. In addition to the "operational" help, we also focus on "investment" help, what means, from the first day of our cooperation, we try to find the investors for the startup. In this activity we also have strong experience, all Arkley's portfolio companies in the last year raised follow-on investment rounds - this shows our effectiveness in the area of fundraising.
What projects are you looking for? On what stage and what conditions they must meet? I understand, that projects from scratch are not welcomed?
We specialize in the hardware sector, seed stage. However, we are also analyzing  the applications from the other areas, if we see that we have experience and contacts that can help other startup, even  a bit outside our main specialization. We also invite them to Arkley Launchpad.
Moreover, we are also launching blockchain path in our program, so startups opearitng in blockchain  area are welcomed as well.
On what can startups qualified for the program count on?  What are you helping along?
As I mentioned, we offer help depends on the startup stage in following areas: prototyping (CEE), manufacturing(China), sales and distribution (US/Europe). We share our contacts and experience. At the same time, we help attract investors by using our network of VC funds contacts around the world.
The best projects participating in Launchpad have also a chance of receiving an  investment offer from Arkley VC.
What amount can finally get a start-up and what kind of pool of money do you have?
We invest up to 1 million PLN in the seed round with the potential for follow-on investment in a later stage - up to 3 million PLN in total.
Tell me more about projects that have already taken part in Arkley Launchpad?
At the moment, we have chosen four startups that have qualified for the program: Senstone, Woolet, Delfast and Skysnap.
Senstone
 Senstone is a smart voice assistant - a portable, wearable and small-size device that uses AI  to save speech and transform it into text: it analyzes the sentences, their structure, the keywords and hashtags, as well as accompanying emotions.
Woolet
The second startup that have joined to our program is Woolet, which can be simply called a smart wallet. Seemingly it looks like a traditional wallet, but it has unusual features, for example, it shows the current location of the wallet, it produces an audible signal in case when it can not be located, it secures credit cards and contains a wireless charger. In addition, the application allows to engage other users in the search for a wallet when it is stolen and allows you to "call" the wallet when the user can't locate it.
Delfast
The next startup in our program is a Ukrainian company Delfast - a manufacturer of electric bikes, which according to the world's Guinness record, have the largest range in the world (one charging allows you to overcome the distance of up to 367 km.). We see potential in the company to become the leading manufacturer of electric bikes in the world.
We also have a software solution:
Skysnap
which processes large data sets and analyzes their changes in the environment. The algorithm converts the taken pictures into numerical data and statistics.
We currently have over 100 applications for this program, which we analyze on daily basis. We hope that we will be able to present next startups soon.
How and till when can startups register?
We are receiving many such questions. However, the feature of our program is flexibility and the individual approach (no "deadlines", no "cohorts"). The recruitment lasts all the time, we do not define a  fixed time frame. You can register for the program by sending a message to hello@arkley.pl, or by filling out the application form on our website: http://www.arkley.vc/submit-your-startup.
From your point of view, what mistakes most often have made polish start-ups that apply to you?
When it comes to the hardware sector, which is quite a difficult in general, startups have problems with finding the right partners who would make the prototype or ensure the production on the highest level on their own. Certainly, it is a time-consuming and demanding process, and we are helping to solve these problems within the framework of Arkley Launchpad. In the operational part of the program, depends on the stage on which the startup is, we can offer support with: product development (prototype in CEE), production (producers in China), sales (USA / Europe). We share the reliable contacts while seeking an investor for the implementation of the aforementioned tasks.
Grzegorz Marynowicz
MamBiznes.pl