Premium Pet Nutrition on Subscription: Meet the Minds Behind Dr Pet Care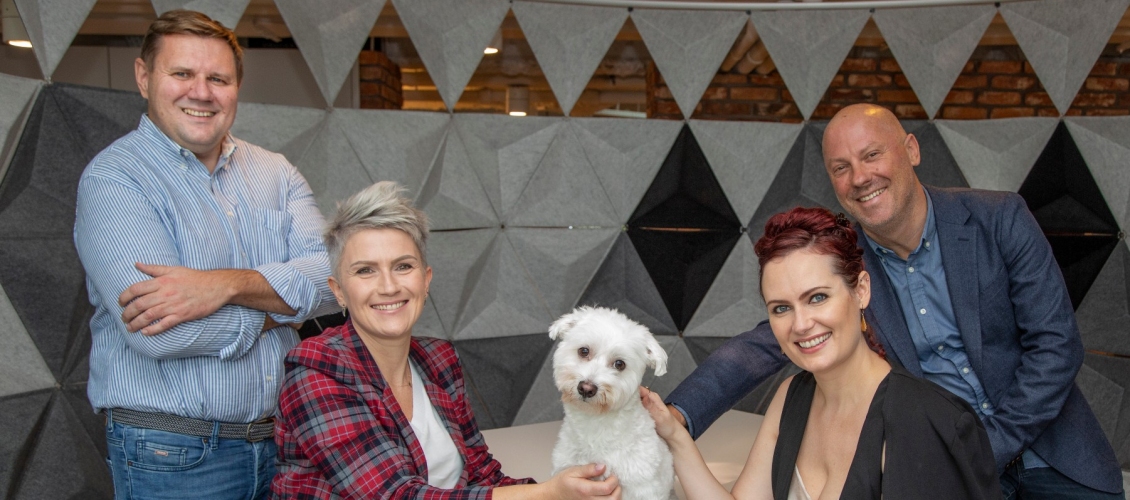 Polish entrepreneur Mariusz Wojciechowski, known for eHoliday, eFly and Onet, is launching a new line of premium pet food products in Poland
Pet owners in Poland will soon see a new brand of premium pet food and supplements in the market, offering better nutrition for dogs and cats. Dr Pet Care – a Polish company founded by Mariusz Wojciechowski and Agata Kapturzak – is due to launch its products in the coming months, having successfully raised their first investment round of 2,000,000 PLN from Arkley Brinc; this marks our first investment into the Pet/Food Tech sector. Dr Pet Care products will be available on a subscription model via online and offline channels, providing optimal convenience and flexibility to their customers. 
With the rise of e-commerce in the pet industry, physical pet stores are paying attention as more and more pet owners are shopping online. With such momentum in the market, it's ideal timing for subscription businesses to thrive; the global pet food market size has been estimated at $90.4 Billion in 2021, and continues to grow at a rapid rate. The Covid-19 pandemic has only accelerated this growth, with more consumers choosing to order online from the comfort of their homes. Pet food is an ideal product for subscription models, due to the regular frequency and known quantities needed on an ongoing basis. Furthermore, any pet owner will tell you that pets are part of the family – they deserve the same healthy meals and supplements we give to ourselves! The products are characterized by high quality ingredients, including over 50% content of animal ingredients providing vitamin A, vitamin D3, vitamin E, iron, calcium, zinc, and magnesium. Dr Pet Care's unique formula was created with industry experts such as veterinary doctors and animal nutritionists.
The Management team is led by Mariusz Wojciechowski and Agata Kapturzak. Mr Wojciechowski is a well known internet entrepreneur in Poland, having earned recognition for his work at Onet.pl, as well as eFly.pl and eHoliday.pl (both companies listed on the Warsaw Stock Exchange). He worked together with Ms Kapturzak overseeing eHoliday.pl; she also has extensive experience building sales teams in the IT sector. 
Mariusz Wojciechowski remarked: 
"Being an active observer of the pet products market, I saw the need to create a comprehensive animal nutrition program for this group. Using the current experience, we want to offer the possibility of purchasing our products both online and offline in  subscription models.
Thanks to the modern subscription sales model, we make it easier for pet owners to access high-quality products on the market. Considering the number of animals in Polish homes and the dynamics of the market, we are convinced of the success of the project, which we have the pleasure to run thanks to our cooperation with Arkley Brinc VC."
Dr Pet Care has already secured agreements with major distributors in the industry, which will enable them to access existing online and offline customer networks. As well as being available via e-commerce websites, Dr Pet Care subscriptions will be available at pet store checkouts and at veterinary clinics.