From Startup Founder to VC Fund Partner: Rustem Akishbekov, the experienced Founder of Robo Wunderkind, is joining Arkley's team!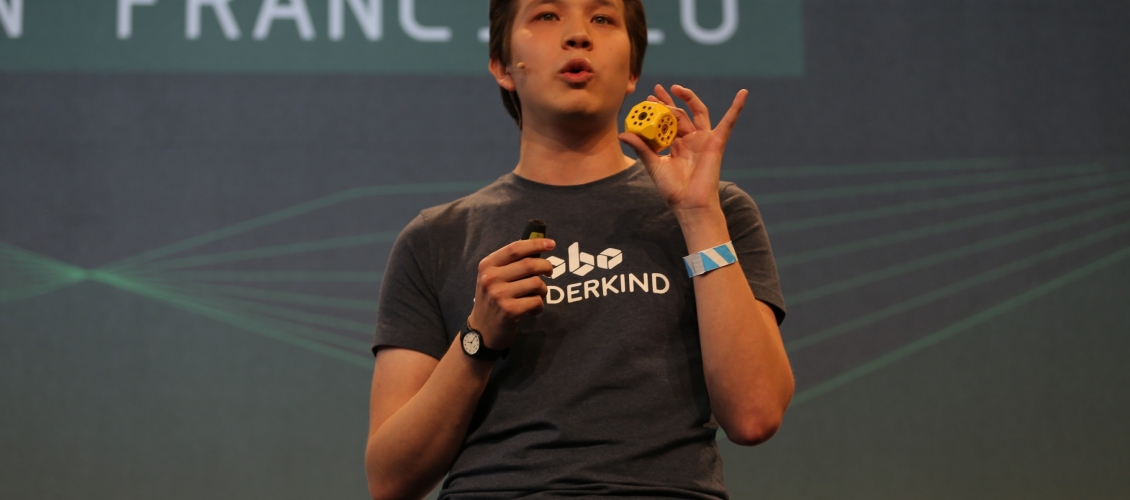 We have pleasure to introduce Rustem as our new team member. Rustem will be responsible for Arkley's investments in DACH and CIS regions. His experience completes the Arkley's offer for startups.
Rustem is a founder and former CEO at Robo Wunderkind, the pioneer in educational robotics market. Robot is designed specially for children who with the help of The Robo Code app can easily learn how to program. Thanks to intuitive coding process children can learn new skills and have fun at the same time. Rustem with two co-founders started Robo Wunderkind in 2013 during studies at the Vienna University of Technology and brought the idea to successful company with customers from 58 countries. Robo Wunderkind became truly popular after the campaign on Kickstarter, where it raised $250,000. After that, in 2016, Robo Wunderkind raised seed funding round of $500,00, with Arkley as a lead investor. Last year, the Team gained acceptance of new investors, including SOSV, and raised follow-on round of $1.2 million.
During 2014-2017 Rustem lived 1,5 years in Shenzhen, China working with factories and building up a supply chain for his robots. Prior to Robo Wunderkind Rustem worked at Pioneers (acquired by Startup300 AG) in Marketing & Sales team.
Rustem is also included in Forbes Magazine's 30 under 30 and New Europe 100 List by Financial Times & Google, together with brightest minds and young professionals in Art, Science, Technology and Business. He graduated of HAX and was the finalist of Techcrunch Disrupt Startup Battlefield 2015. Rustem has spoken at TedX and other events in Taipei, Innsbruck, Munich, Astana, Hong Kong and Shenzhen.
Now, his startup's background will help Arkley to strengthen its portfolio.
How did his adventure with startups start?
His journey in startups world started while he was studying at Vienna University of Technology. He has created the first prototype of robot gadget there and realised that this is the thing which he wants to do more professionally. Rustem and his friends finally came up with the prototype of first Robo Wunderkind, so they started developing their product. The first version was looking totally different than the final one, but then they won the first prize in startup competition which helped them to realised that this product has a great potential. Rustem also moved out to China for 1,5 year where he was controlling the production of Robo toys in Shenzhen. Robo Wunderkind became truly popular after the campaign at Kickstarter, where it attracted $250,000 from those who want to buy modular robot-designers for teaching children programming and robotics. For three years, the startup attracted $ 2.2 million from various venture funds and private investors including Arkley. They won a lot of awards which are possible to gain in the robotics industry and now the company is growing and successfully selling great robotic toys reaching thousands of children.
The experience gained through creating the hardware startup
Rustem with his team has created his own startup from the scratch, so he knows all unavoidable steps how to create the successful business in hardware industry. He is fully aware about what the founders need to think before they want to launch the product on the market. He learnt how to create the functional prototypes, how to manufacture it in China and finally how to create the successful sale line. Additionally as it was mentioned before Robo Wunderkind team raised successfully $2.2 million from various venture capital funds and investors. He know all processes of rising the capital, preparing materials for the investors and attract their attention. Together with the other founders he built the strong and supportive team, that's why he knows that he leaves Robo in good hands. He got the general knowledge how hardware startups work and know in Arkley he will have an opportunity to share this knowledge with young hardware startups founders.
The journey from startup's to the investor's world
When we asked Rustem, why he has decided to move from the startup's to the investor's world, and finally joined Arkley team, he replied that he loves new adventures and working as a Partner in the venture capital fund will be definitely an exciting journey. Arkley was one of early supporters and investors in Robo Wunderkind's seed round. Together with other investors Arkley invested $500,000 back in 2016. Rustem and Piotr, Arkley's CEO, known each other since couple of years that's why Piotr knew that Rustem with his experience and network of contacts will complete the team. Arkley VC operates at the hardware market, so Rustem will be able to implement the fresh ideas from the viewpoint of the startup's founder. He really enjoys working in startups or with start-ups and loves the spirit which have the young teams which wants to change the world with theirs ideas. Supporting them to develop their innovative ideas will be so exciting for me, said Rustem.
The most important criteria to catch an attention of VC fund
Rustem will be responsible for finding the best teams and supporting them. In Rustem's opinion the determined founders and companionate team is the key factor to being successful at this instantly changing market. Every startup has its bad moments, that's why supporting team member and founders' ability to not give up is so important in creating working business.
Rustem thinks that DACH and CIS regions have a lot of thriving startups. He sees an opportunity and he wants to find the best teams and help them scale their business in Europe and around the world.